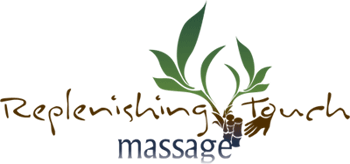 Call 484.441.1456 for an appointment
Our Services
Each treatment we provide is as special and unique as you are to us as a client.
Our clients include women & men of all ages, athletes, people managing chronic pain, expectant mothers (& fathers!), those seeking to counter the stress in their lives or for general health maintenance, and people who just want to treat themselves.
Many have commented on the quality of our services and new clients often say their massage was either the best or among the very best of the massages they've experienced anywhere in the world. A great massage is something people like to share, and our clients confidently refer others to us or proudly present them our gift certificates.
We do not believe in charging more
based on the type of massage provided.
Instead, we
always aim to
provide our very best massage
- customized to your needs at the time of your treatment. Rather than limiting your experience to one style of massage, we tailor each session with a wide array of techniques
for a fair, fixed price
- your only concern should be the length of the treatment you'd like to enjoy.
We advise a 90 minute treatment if you haven't had a massage before or if several months have elapsed since your last massage.
---
Replenishing Touch Signature Massage

60 minute treatment - $85* / $90**
Time enough for a complete massage and to address a minor complaint/problem area or two.

90 minute treatment - $115* / $120**
Expect a complete massage plus a concentrated focus on problem areas and/or deeper levels of relaxation or calm. With the more relaxed pacing, we will dwell on muscles where our work feels best and/or is most needed.

*discounted prices for check/cash payment
**prices for payment by credit/debit


Discount prepaid massage packages are available:
six massages bought at once for the price of just five
---
Gift Certificates Available
Pricing is subject to change. This website pricing is considered the most up to date.