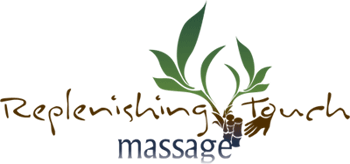 Call 484.441.1456 for an appointment
Corporate, Social & Special Events
Chair massages
are gaining popularity, and not surprisingly!
Because the massage work is performed with the client fully clothed, and without any skin lubricant such as oils, chair massage is perfect for a professional or social setting.
Research from the University of Miami School of Medicine's Touch Research Institute has scientifically confirmed several benefits of massage. Among these is that job performance increases after a 15 minute chair massage - one study showed that anxiety was reduced while efficiency and accuracy nearly doubled! Furthermore, stress is reduced, mood is improved, and attention span is lengthened. The aches and pains of desk work are especially well addressed with chair massage. Generally, the neck, shoulders, back, arms, and hands can be massaged while seated on the specially designed massage chair.
Providing massage at a place of business is a great way to demonstrate that employees are valued. For an employer to take a step as simple as allowing staff to take a quick break for the benefits of a massage is a smart move. Some have said that offering regular chair massages to staff is an investment with very fast return, given the reduction in number of employee sick days as overall health improves and job related stress is reduced. Both employer and employees benefit!
It's easy to bring us into the workplace (or most anywhere, really!) regularly or just for a
special event. Just give us a call at 484.441.1456.
The massage practitioner(s) provide everything needed from the specially designed portable massage chair to relaxing music and the required expertise. We only require some quiet space set aside and interested clients!